Harpa
Harpa is a world class recording venue with state of the art facilities and halls in various sizes with flexible accoustic settings. Harpa is suitable for all music, in particular classical and contemporary. It is ideal for chamber- and orchestral recordings, as well as solo works.
Harpa holds prestigious awards both for architecture and design and offers high quality accoustics, with the field-leading US consulting firm Artec Consultants Inc. being responsible for all accoustic design, sound isolation and sound equipment.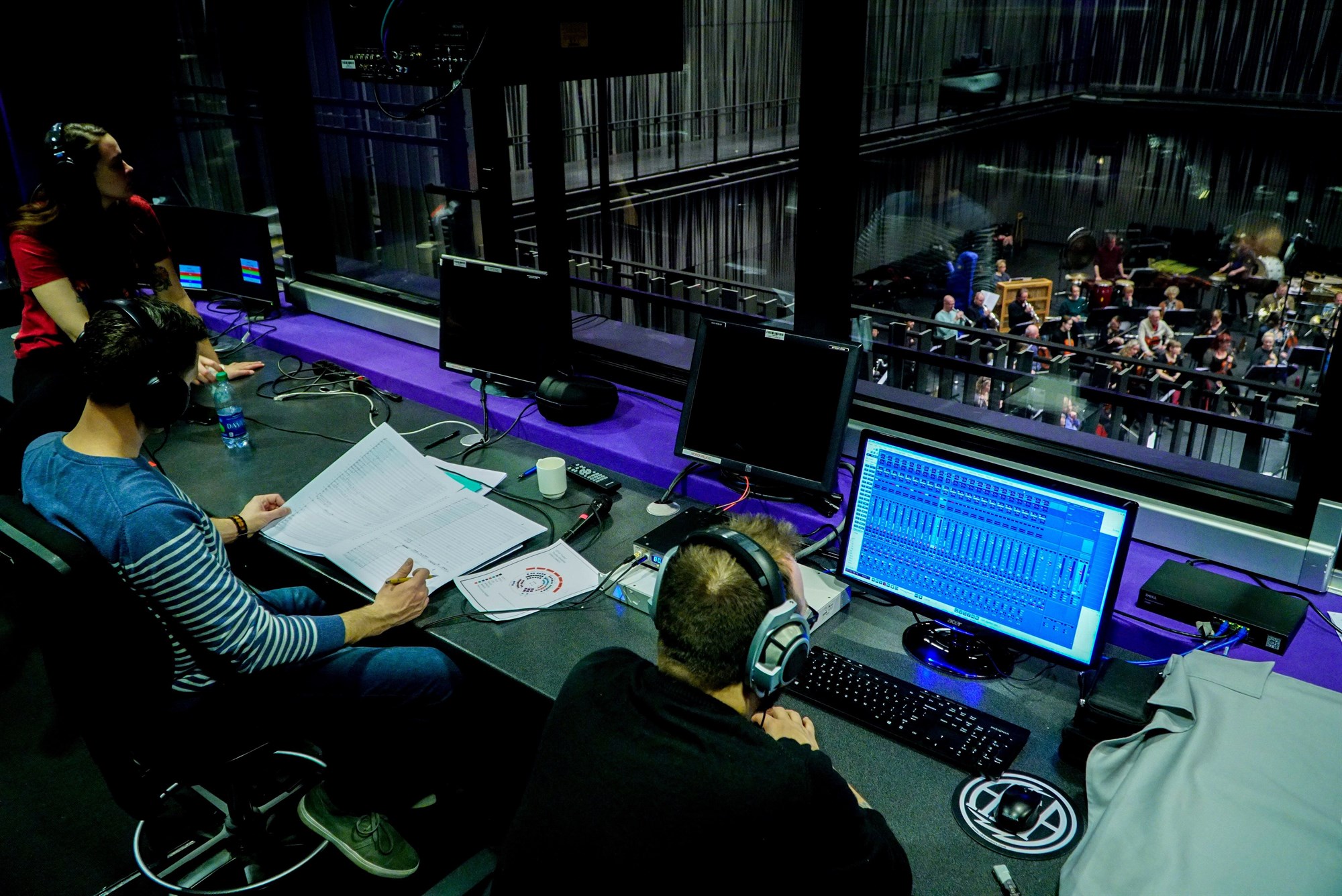 The main hall, Eldborg, is designed as a world-class concert hall. From the beginning the focus was set on perfect sound quality, and alongside Eldborg there are reverberation rooms, giving the hall a configurable reverberation time adjustable by a millisecond, ranging from one to three seconds. The two recital halls, Norðurljós and Kaldalón, also have adjustable accoustics and are ideal for recordings of smaller groups. The recording space in Harpa has already recieved much critical acclaim, and a number of CD´s recorded in Harpa have received international awards and nominations, including the BBC Music Magazine Recording of the year (Vikingur Olafsson, 2019) and a Grammy nomination for best classical orchestral recording (Icelandic Symphony Orchestra 2019).
Harpa´s backstage area, along with dressing rooms, are fully equipped and easily accessible from all halls. With breathtaking views overlooking the mountains and harbour of Reykjavík, it is the perfect place to sit back and relax between recording sessions.