Reykjavík Recording Orchestra (RRO) is a new dedicated session ensemble of Iceland's top musicians and audio professionals. Based in the iconic landmark building Harpa concert hall in the heart of Reykjavík, which is well known for it's world-class architecture and award-winning acoustics, the orchestra specialises in recordings for film, TV, games, media and music of various genres. The ensemble of players is curated specifically for each project by RRO artistic director and conductor Viktor Orri Árnason.
With a team of engineers lead by technical director Bergur Þórisson, the RRO can record straight from 3 sonically gorgeous spaces with adjustable reverberation (Eldborg orchestral hall, Aurora chamber hall and Kaldalon recital hall) connected to a 5th floor control room with a stunning ocean view overlooking the harbour and the mountain Esja. Technical equipment includes: seamless remote sessions with SourceLive, an unmatched microphone cabinet (featuring countless vintage Neumann and DPA/B&K mics), custom 5.1 monitoring by Amphion Loudspeakers and Horus-based systems by Merging Technologies.
Noteable works by the RRO team: 
Björk's Utopia (Grammy nomination) 
Ólafur Arnalds' Broadchurch (BAFTA win)
Hildur Guðnadóttir's Joker (Oscar win)  
Hildur Guðnadóttir & Jóhann Jóhannsson's Mary Magdalene
Jóhann Jóhannsson's Last and First Men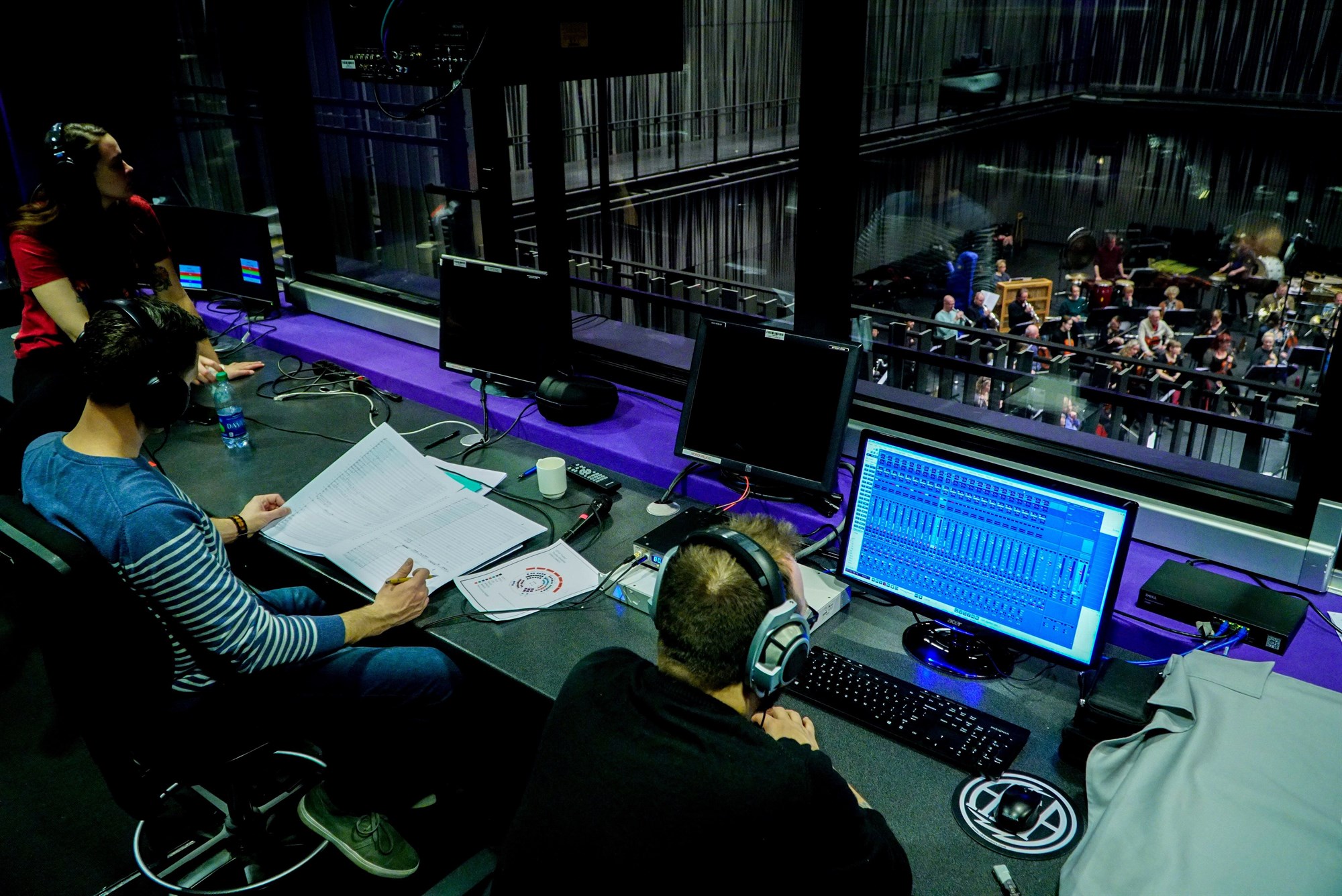 Harpa concert hall
The main hall, Eldborg, is designed as a world-class concert hall. From the beginning the focus was set on perfect sound quality, and alongside Eldborg there are reverberation rooms, giving the hall a configurable reverberation time adjustable by a millisecond, ranging from one to three seconds. The two recital halls, Norðurljós and Kaldalón, also have adjustable accoustics and are ideal for recordings of smaller groups. The recording space in Harpa has already recieved much critical acclaim, and a number of CD´s recorded in Harpa have received international awards and nominations, including the BBC Music Magazine Recording of the year (Vikingur Olafsson, 2019) and a Grammy nomination for best classical orchestral recording (Icelandic Symphony Orchestra 2019).
Harpa´s backstage area, along with dressing rooms, are fully equipped and easily accessible from all halls. With breathtaking views overlooking the mountains and harbour of Reykjavík, it is the perfect place to sit back and relax between recording sessions.